Seamark®, the is the latest innovation for marine canopies from Sunbrella®. SeaMark® consists of the industry renowned Sunbrella® acrylic textile that is engineered with a light PVC coating on the underside, making it 100% waterproof.
Superior weather resistance also makes SeaMark® the first choice for shade material in environments that see heavy weather. At sea or on land, Sunbrella® SeaMark® guarantees the ultimate protection against the elements.
The standard Sunbrella Marine Fabric range is manufactured from 100% solution dyed acrylic and features a fluorocarbon water repellent finish.
Sunbrella Plus has the same construction as the standard Sunbrella Marine Fabric but features a polyurethane coated backing to ensure the surface is 100% impervious. Without equal, Sunbrella products are manufactured to stringent specifications.
See examples in the Covers gallery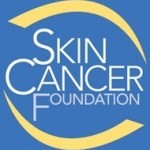 Sun Protection
All Sunbrella marine fabrics hold the Skin Cancer Foundation's seal of approval, providing valuable protection from the sun so boaters can safely enjoy long hours on the water.
Colour Disclaimer
Due to the limitations of desktop scanners and the relative inconsistencies of display monitors, the colours you see on your screen may not be a totally accurate reproduction of the actual product. We strive to make our colours as accurate as possible, however screen images are intended as a guide only and should not be regarded as absolutely correct. If you would like to see a sample of any product shown on our site, please contact us.